Upcoming Events
---
September 24 7:00 - 8:30 pm Admission by Donation
Wild Horse Photography and Lecture with Carol Walker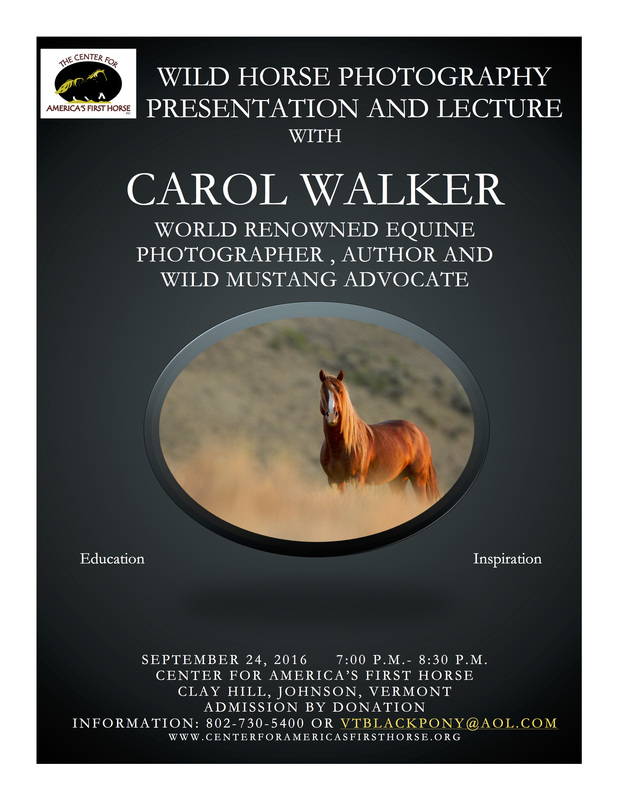 ---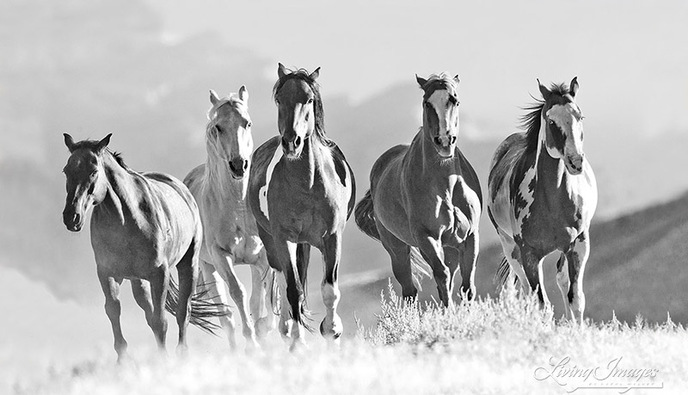 September 24-25,
Equine Photography Workshop
with Internationally Renowned Equine Photographer,
Carol Walker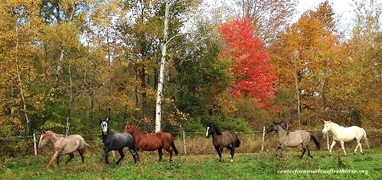 Carol's workshop is a unique opportunity for amateur or professional photographers, and artists who want to raise the standards of their photography skills by working with one of the most notable equine photographers worldwide. This is Carol's only east coast workshop of the year. Register now! Limited to 12 participants.
Come to Vermont and photograph the beauty of one of the largest herds of rare Spanish mustangs in the eastern United States during the magnificent fall foliage. The Center for America's First Horse is located on seventy scenic acres with the Green Mountains as a stunning backdrop.
Make a memory you will never forget!Two days of coaching during morning and evening shooting sessions:
Horse portraits, portraits of people with horses, action under saddle, conformation, details, horses moving at liberty, alone and in groups in the pasture. Covering technical details such as camera and lens selection, background, lighting and more.
Two classroom sessions:
Reviews of photos, editing, use of Photoshop, portfolios, selling and marketing, printing.
Free admission
to Carol's public presentation about wild horses.
A slide show set to music, and a talk about the issues facing the wild horses of Colorado and Wyoming.
Farewell dinner
Sunday evening hosted by The Center for America's First Horse. (Workshop participants may bring a dinner guest or family for $10 per person).
WORKSHOP SCHEDULE
Friday, September 23, 3:00 p.m. – 6:00p.m.
Registration check in at The Center for America's First Horse.
Saturday, September 24
7:00 am Meet at The Center for morning shooting session.
Lunch break
Mid day 2 hour classroom session at Johnson State College location
Late afternoon, early evening shooting session
7:30 pm - 8:30 pm Slide show and presentation by Carol Walker. The plight of today's wild mustangs.
Sunday, September 25
7:00 am Meet at The Center for morning shooting session
Lunch break
Mid day 2 hour classroom session at Johnson State College
Late afternoon-early evening shooting session
7:30 p.m. Farewell dinner (location TBA)
To Register:

You may pay in full or with a 50% deposit, balance due by September 15, 2016. Installment payment plans are available,
contact Stephanie Lockhart to make arrangements
.
Payment can be made securely on our website or by personal check or money order made payable to "Center for America's First Horse".
A portion of the proceeds will benefit the children's equine programs at The Center for America's First Horse.
Cancellation policy and refunds
There will be no refunds issued for cancellations made after July 1, 2016, unless there is a waiting list and your spot can be filled. In the event the workshop is canceled, a full refund for workshop tuition will be made to you.
---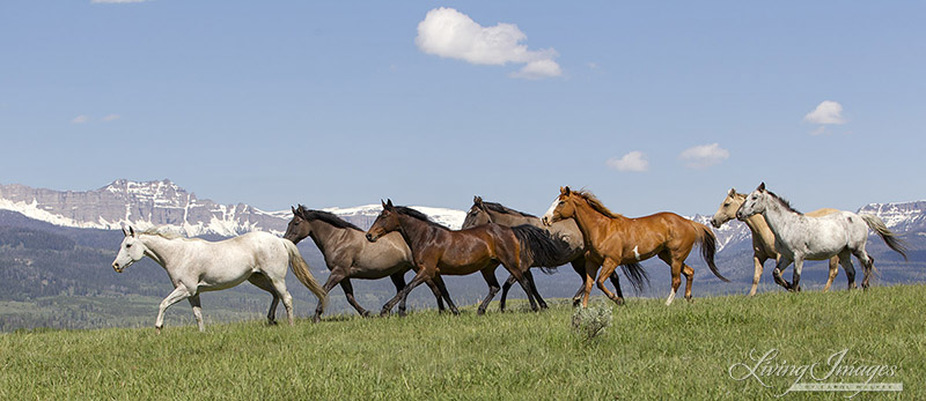 ABOUT CAROL:
Walker has been photographing wildlife for the past 30 years. In 2000, she started her business, Living Images by Carol Walker, specializing in equine photography. She has traveled throughout the United States and the world including Dubai, France, Spain, Portugal, and Brazil capturing the soul and spirit of the horse and brings to life their stunning beauty, pride, character and essence. She has one of the most extensive libraries in the world of wild horses in the American West. Carol is one of the leading advocates working to save America's wild horses and is the Director of Field Documentation for Wild Horse Freedom Federation.Her award-winning book Wild Hoofbeats: America's Vanishing Wild Horses, released in 2008, is currently in its third printing. Her second book, Horse Photography: The Dynamic Guide for Horse Lovers is in its second printing. Carol's third book, Mustangs: Wild Horses at the Heart of the American Legend was published in 2014 in France.

To learn more about Carol Walker and her work , visit www.livingimagescjw.com.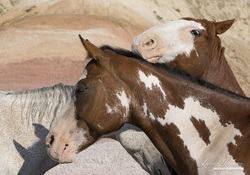 Logistics:
Nearest airports to Johnson, Vermont (car rental available at airports)
Burlington, VT (BTV) -50 minute drive
Montreal, Quebec, Canada, Trudeau International Airport. Approximately a 2.5 hour drive
Boston, Logan International Airport (BOS). Approximately a 3.5 hour drive
New York City, John F. Kennedy (JFK) or Laguardia (LGA) International Airport. Approximately a 5.5 hour drive
Closest Lodging
Nye's Green Valley Farm Inn, Bed and Breakfast. 10% discount -7 miles (The Official B&B for all guests of The Center. Great breakfast and people. They also have a small rental cottage and Air BnB.) www.nyesgreenvalleyfarm.com
Fitch Hill Inn - Bed and Breakfast, 10% discount - 6 miles (nice place, nice innkeepers) www.fitchhillinn.com
Sunset Motor Inn- standard hotel 6 miles (simple, affordable, nothing fancy but it's clean and safe.) www.sunsetmotorinn.com
Muddy Moose –Log cabins -10 miles (Beautifully appointed new log cottages on 200 acres. Wonderful owners and pet friendly) www.muddymoosevt.com
Lake Elmore Vacation Home - 15 miles (Brand new construction, beautiful 3 bedroom/2 bath home) www.StoweAreaHome.com

Stowe – 15 miles. A wide variety of lodging, dining and shopping.

Burlington- 35 miles. Big name chain hotels.
Food in Johnson
The Downtown - Artisan Pizza and pasta. Great prices and atmosphere.
Dream Café - Coffee house, breakfast and lunch café. The locals favorite.
Sterling Market - Independently owned grocery store with lots of Vermont products, organic, good deli, salad bar, and necessities.
---

---
---
Schedule a Visit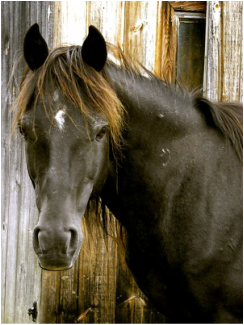 Visit The Center for America's First Horse.
Call (802) 730-5400 to schedule your time with us.
We always enjoy introducing the herd to you.

---
---
Payment for all programs must be made in advance. You may pay using PayPal, credit card or check.
Checks should be mailed to:

The Center for America's First Horse, Inc.
PO Box 31
Johnson, VT 05656

For more information, contact Stephanie Lockhart
stephanie@centerforamericasfirsthorse.org
, (802) 730-5400
---
*We are a Vermont non-profit corporation and federal 501(c)(3) non-profit organization.